Tuesday, April 7th, 2015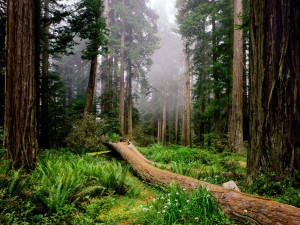 When great trees fall,
rocks on distant hills shudder,
lions hunker down
in tall grasses,
and even elephants
lumber after safety.

When great trees fall
in forests,
small things recoil into silence,
their senses
eroded beyond fear.

When great souls die,
the air around us becomes
light, rare, sterile.
We breathe, briefly.
Our eyes, briefly,
see with
a hurtful clarity.
Our memory, suddenly sharpened,
examines,
gnaws on kind words
unsaid,
promised walks
never taken.

Great souls die and
our reality, bound to
them, takes leave of us.
Our souls,
dependent upon their
nurture,
now shrink, wizened.
Our minds, formed
and informed by their
radiance,
fall away.
We are not so much maddened
as reduced to the unutterable ignorance
of dark, cold
caves.

And when great souls die,
after a period peace blooms,
slowly and always
irregularly. Spaces fill
with a kind of
soothing electric vibration.
Our senses, restored, never
to be the same, whisper to us.
They existed. They existed.
We can be. Be and be
better. For they existed." 
Reflections
What line or lines are you taken by in the poem?
Why do you think this is?
What does this poem mean to you?
How would you prescribe this poem if someone requested a poem to soothe an ailment that speaks the language of what they might be feeling or experiencing but find difficult to put into words?
Choose a line from the poem and use it as a 5 minute writing prompt. See where it takes you?
After deciding to post this poem today I went in search of an image of a fallen tree and found the above image courtesy of Google Wallpaper here
Scrolling further down I discovered that Teresa had also posted the poem I was just about to post!
I love synchronicity.
In support of creative license I decided to go ahead and post the poem as well as share this link back to Teresa's blog
Now you can enjoy is both.
The Inside Out Writers Retreat May 29th-June 5th 2015
If trees are your thing then you will enjoy the beautiful olive trees that surround the retreat centre in Greece where our second annual retreat takes place on May 29th-June 5th 2015.  Click here for more details
Whether you want to write about nature, business, a creative craft, get going with blog posts or find your writing voice this is a week of deep immersion into the creative writing process.
I just love teaching this retreat.
Gain Free Access To Our Online Creativity Library Resource
Our website is home to an online library of creative and goal planning resources available for free download.
All you need to do is to sign up for two of our free e-books and you'll gain unlimited access to our creative library hub of  e-books and writing kits