Paper Therapy: Online Journal Writing Course – TBC
Map Unavailable
Date/Time:
Date(s) - 04/04/2022
6:00 am - 12:00 pm
Categories:
Online Course



This four-week journaling class introduces a range of creative journaling prompts delivered twice a week.
The creative journaling prompts have been carefully designed to give you an inner and outer perspective on life, dreams and desires that may have been neglected as well as tools and techniques for living your best life.
The course has been described as 'transformative', 'the best thing I have done online', and 'every woman should have a go'.
It will teach you the discipline of journaling using creative and practical examples as well as how to get the most from your journal writing, how journaling can help you to manifest and craft your creative ideas, and how your journaling can help you regulate and manage emotions and feelings.
I love teaching this class and I serve as the course coach and mentor whilst also supporting those who wish to engage in the online forum that accompanies the programme.
This is not therapy, but it deals with therapeutic topics and content.
I am a trained coach, coach supervisor and psychotherapist. I have been in weekly therapy for the last four years.
If you want to find out more about me, and what makes me tick, head over to my Instagram page @jackeeholderinspires
I believe in being transparent. I have a rich life, not a perfect life. I am successful in many areas of my life but I also make mistakes, and I learn loads from my mistakes. I am a deep thinker who can sometimes be scattered with all my different interests and passions.
My close family members and friends describe me as quirky. Some difficult family relationships were my first real motivation for journaling and it is still a topic that I find productive to journal about.
I am thoroughly organised when it comes to reading non-fiction books and remembering exactly where I saw a great quote, but not always so well organised in other areas of my life.
When it comes to journaling I am on point. I have been journaling for over thirty years and I have over a hundred filled journals and notebooks.
I read extensively. I write articles and am regularly interviewed globally on radio and podcasts on the topic of 'writing for health and well being.' Mention the word 'journal or journaling' and I am there.
I'd love to support you on Paper Therapy. This course is an excellent investment in a number of ways, as continuous personal or professional development or if you are working in the coaching, therapy, mental health or the helping professions.
Paper Therapy will introduce you to a wide range of therapeutic journaling exercises for use with yourself, clients or therapeutic work groups.
The Paper Therapy Course Guide:
Week 1 Finding Your Feet
Week 2 Writing & Journaling Prompts
Week 3 Emotional Therapy & Working With Your Inner Critic
Chill Out Week
Week 4 Pulling It All Together
Each set of lessons is multi layered, meaning you can do as little or as much as you like bearing in mind the deeper you dive the more you will take away with you. 
The course is ideal if you:
Find yourself feeling overwhelmed and would love to find an easy, organic way to slow down
You feel a panic about your level of success yet have a sinking feeling that you are not really doing what you love or what makes you feel whole.
You have a sense there must be more to life than this
You have ideas you want to manifest or make happen but never seem to find the time to get things off the ground.
You long to get back in touch with the person you believe you really are
You have ideas and goals you'd really love to realise
You want to live a life that feels more meaningful and true to what makes you feel alive
Coaches, therapists, senior lecturers, probation officers, librarians, graphic designers, small business owners and senior leaders have joined the Paper Therapy journey.
New dates will be announced shortly.
Please get in touch with any questions or queries about the course.
Once you register you'll receive a welcome email from me welcoming you onto the course, together with details of how to prepare yourself for the class.
Learn About Jackee and Her Journey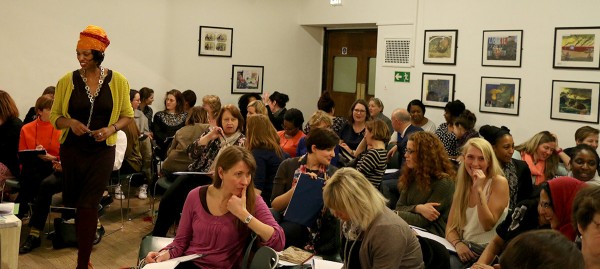 Questions about the programme?