Paper Therapy: Online Journal Writing Course – 29 January 2018
Map Unavailable
Date/Time:
Date(s) - 29/01/2018
All Day
Categories:
Online Course

I'm on a mission to grow a growing tribe of journal writer's world- wide. One of the reasons for my deep commitment to journal writing is down to the fact that I find it easier to be clearer on paper first before I'm in a face-to-face conversation. Secondly I have really strong memories of time on my youth when I couldn't afford therapy or counselling and my journal became my best friend and therapist.
Back then I used my journal to help me process and arrive at a place of understanding difficult and complex emotions and feelings. Over time as my journaling practice grew I've found the process of writing and recording in a journal or notebook a rewarding and helpful way of finding out what I really think and a great way of bringing to light many of the wishes and ideas I really desire which get overlooked when I'm busy and rushing around doing everything else but addressing those very things sitting under the surface.
In 2013 we launched Paper Therapy, our online professional and personal development programme and brand using writing and journaling.
In a multi media six week online class I'll guide you through a series of weekly journaling and writing prompts posted three times a week on Monday's, Wednesdays and Friday's. Click here to register
The Paper Therapy Course Guide:
Week 1 Finding Your Feet
Week 2 Writing & Journaling Prompts
Week 3 Emotional Therapy & Working With Your Inner Critic
Chill Out Week
Week 4 Solitude, Silence and Sacred Space
Week 5 The Poetic Landscape On and Off The Page
Week 6 Pulling It All Together
Each set of lessons is multiple layered meaning you can do as little or as much as you like bearing in mind the deeper you dive the more you will take away with you.
The course is ideal if you:
Find yourself feeling overwhelmed and would love to find an easy, organic way to slow down
You feel a panic about your level of success yet have a sinking feeling that you are not really doing what you love or what makes you feel whole.
You have a sense there must be more to life than this
You have ideas you want to manifest or make happen but never seem to find the time to get things off the ground.
You long to get back in touch with the person you believe you really are
You have ideas and goals you'd really love to realise
You want to live a life that feels more meaningful and true to what makes you feel alive
Coaches, therapists, senior lecturers, probation officers, librarians, graphic designers, small business owners and senior leaders have joined the Paper Therapy journey. Participants. Register here
Register
Class dates: 29 January to 12 March 2018
What you'll need for class:
A journal or notebook of your personal preference
Lap top or tablet (if you prefer digital journaling)
Pen and coloured marker and a glue stick
Bunch of magazine for our collaging activities
To register for this event please pay using PayPal link and I will be in touch with more information. Please get in touch with any questions and to confirm September start date.
Once you register you'll receive a welcome email from me welcoming you to the course with an invitation for how to prepare yourself for the class.
Learn About Jackee and Her Journey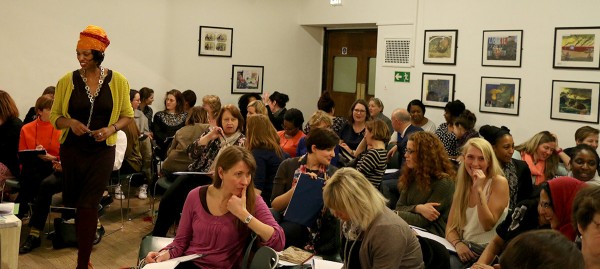 Questions about the programme?