Coaching & Training
Coaching is a powerful communication skill set that anyone can learn and develop. At it's core it's creative, connecting and brings about clarity. Coaching with heart and backbone includes both compassionate support and courage to challenge ourselves and others. Coaching is not for the faint hearted and works well when individuals and teams choose this path and are committed to personal transformation and development by opening themselves to the process and the journey that coaching takes you on.
Our Coaching packages includes one to one Executive Coaching in business and organizations using a number of assessment profiles, including the Factor 8 Different Leaders tool and the Me Motivation Assessment tools. Jackee has also been trained to apply the SQ21 Spiritual Intelligence Assessment tool. This is ideal for senior leaders, managers and business owners wanting a deeper coaching experience.
Coach training is currently offered up to Institute for Leadership and Mentoring Level 5. We will also be offering a 3-day ILM endorsed Be Your Own Best Life Coach course in the New Year. Jackee recently completed an ICF recognized Coach Supervision training with the Coaching Supervision Academy and will be offering coaching supervision from January 2013.
We offer bespoke coach training to organizations and businesses:
One to one executive coaching packages
Transformational Action Learning Sets for coaches, senior management teams, small businesses, solo entrepreneurs and creative industries
Internal coach training and short introductory coaching skills for effective performance and leadership
VIP one day coaching packages
One to one coaching starts at £350 an hour
Jackee is a member of the International Coach Federation & the Association for Coaching and the author of Be Your Own Best Life Coach.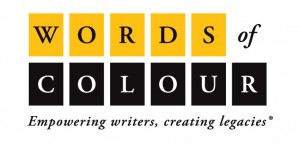 "Jackee Holder is an inspiring writing coach, tutor and public speaker. The creative writers (of all genres) who have attended our programmes have greatly benefited from her approachable and knowledgeable style. Jackee is a great professional."
Executive Director, Words of Colour Productions www.wordsofcolour.co.uk