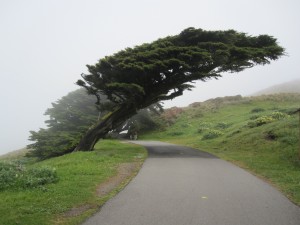 Recently I was invited to offer my resignation from a board I had served on a voluntary basis for several years. I had been planning my exit for months but was still hanging in there despite several of my close and trusted colleagues advising me it was time to leave.
A newly appointed chair (voted in during my absence at one of the board meetings) had taken over the reins and had decided along with other board members that the services of myself and two other members of the board were no longer required.
They had a point, to an extent but from my perspective the way the letting go was done was shabby. For years I have been bringing up the shadow themes about our board, pointing out the toxic dynamics in our relationships and overall management of the paid staff team. My ideas and suggestions had repeatedly fallen on deaf ears. And in one way it seemed unfair that someone new was given air space, showered with respect in a way that contradicted my experience of increasingly feeling  I often felt overlooked and ignored. There were other factors I could mention but that would really be taking me off the point.
What was most important was the recognition on my part that there was something different about me at that last board meeting. I sat in my chair with an open heart knowing a storm was brewing up around me. I had arrived with an inner knowing that had been revealed to me in my journal entries several months before. The message that came through my words scattered throughout the various journal entries was repetitive and clear.
I was no longer enjoying my time on the board. I loved other parts of my work and time with the organisation but membership on the board felt draining and depleting.  Every morning before the board meeting a slow sense of dread would fill me and my body signals could not have been clearer about signaling its dis-content as I pushed myself to sit and be with individuals I had little in common with and for whom I felt little or no connection to.
On many levels even though I knew the truth (and my journal entries evidenced this), and the body signals were loud and clear, I didn't fully listen to my own inner wisdom. Part of me is forever hopeful, which sometimes works out and other times it doesn't. But even so as I sat and listened to the request I realized that in that moment, I was ready, that it was the right thing to do and that by leaving I was creating the space for something new and better.
The thing is, bad things happen to good people every second of our waking lives. The people and innocent children on the recent French plane allegedly bought down by its co-pilot were I imagine all 'good people'. The reality is as much as we would like to we really fully protect ourselves from injustice or unfair treatment we cannot fully insulate ourselves or our lives from bad things happening to us. But what we do have to hand is a choice about how we choose to respond.
Recently,  the school someone close to me taught at for many years and where she was in a senior leadership position (and was a brilliant assistant head) was taken over by a young, ambitious super head. Suddenly her career and the careers of several other individuals in the school who spoke out against many of his decisions and actions were jeopardized and with the click of a finger these stunning teachers were either forced to leave the school or left of their own accord because they could not stand for what was going on any more.
The episode prompted many of the group to re-evaluate their lives and careers. Relationships have been deepened with loved ones. Many of the group discovered whom they could turn to during the difficult times that followed. They learnt amongst many things that there was life beyond the career and the school they were forced to leave or quit. Each one of them in their own resilient way bounced back.
It struck me that when these tough times call, and call they will what is most valuable is not that we try and shield ourselves from what is happening. Our most valuable weapon to pull us through is in fact resilience.
Resilience is the ability to adapt and respond well in the face of stress and adversity. I've learnt both from personal experience and from many of the individuals and groups I work with that a potent surge in creativity and inspiration is often close behind periods of loss, trauma and adversity in our lives.
If you would like time out to think about your life right now and where your resilience may be called for, or perhaps you have just lived through a life or career challenge, then have a listen to an interview with with one of the world leading experts on resilience, Mark Matousek. Click here to listen
In the interview Mark discusses his take on resilience and adversity. Discover what he's learned about resilience from the many people he's interviewed on his website and in his book, When You're Falling Dive. Listen out for tips on what gets you back on your feet after you've been knocked down and how trauma, crisis and loss are spiritual opportunities for us to evolve into richer human beings.
If you want to take this work further or perhaps you work as a practitioner and would value more learning and training in this area then Mark will be in the UK at the end of May teaching a three-day intensive, When You're Falling Dive course at the wonderful Schumacher College in Devon, May 26th-May 29th
Click here for more details of the course
I've worked with Mark before and know that his work is deeply transformative and offers both a psychological and spiritual approach to building and nurturing resilience in our lives using therapeutic writing.