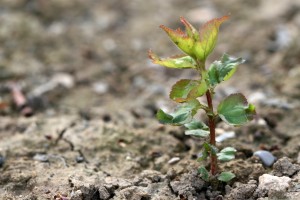 This morning I happened across one of the Sunday sermons by the School Of Life http://www.theschooloflife.com which by the way I would highly recommend.
The sermon was given by Dan Pearson, garden and landscape designer, writer and broadcaster http://www.theschooloflife.com/library/videos/2013/dan-pearson-on-commitment/ whom I had heard about in the past but not really ever listened or read up on. I do have a vague memory in the back of my mind of a beautiful gardening book I once came across which I believe he had contributed to.
Sitting and listening I was moved to write down the following extract of his talk where he defines process in much the same way psychologist Mikay Csikszentmihalyi describes as 'flow' and his story about the process of planting the young tree and not being around to see it in it's maturity.  Have a read and contemplate on his words for a few seconds and see what thoughts and connections it triggers for you.
"A process is something in which we can lose ourselves as we would when we were a child. It's the kind of pleasure we get when we are completely absorbed. "
" …….. A friend of mine who is a geneticist, Katherine couldn't believe how I was able to out a tiny sapling in the ground and be quite happy to imagine that I had to wait, 5, 10, 15 possibly 50 years before that tree ever became something with any gravity. But for me it's the process that's the interesting thing.
It's not about the pleasure of the tree when it's a hundred years old necessarily. It's about getting it through those early stages, when it needs to get its roots in contact with the soil getting it to the point where it's not going to be overwhelmed by the grass and the weeds around it because it has the upper hand.
Getting it to the point where I can stand in the first little pool of shade that it casts when it's old enough and getting it to the point where it can bear its own fruit so it can then reproduce itself.
The process for me of planting that little tree is something that makes the whole thing worth it."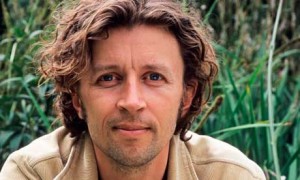 Dan really spoke to the reality that he may never see that tree in it's full grown state and in knowing this he is able to then let go and enjoy the present moment of the process. How often in our current lives are we driven to achieve the end result? How often do we drive ourselves to the finishing line (I know it is a good thing to get things done) but often at the expense of missing out on the wonders of the process?
Yesterday I sat hunched over my computer with the shutters in the room I was working closed as the sun shone brilliantly outside. I told myself I was too busy to open the shutters, too busy to clear the table that walkers by would have a full view of so I missed out on the process of the day.
It was only when I dashed out the house to put petrol in my car that I realized the wonder in the day I had let pass me be as the evening began creeping in.
I see it a lot in the training of new coaches. They want the tool kit, the models, and the killer coaching questions. They don't always place the value on understanding and being present to the process of their own unfolding, their own learning, their own growth and development.
Don't get me wrong I find much of what I am talking about here hard from time to time. Yesterday on the phone I was chatting to a coach whom I had met on a coaching course. She asked me how things were with me. I told her about how my days were no longer packed full with training, coaching and marking assignments. I followed this with how I felt I was lagging behind compared to many of my peers and colleagues who seem to be speaking, coaching and training every minute of their day.
She wisely pointed out in a gentle way how ugly comparison is as both a word and as a feeling causing me to pause and take a breath.
The pause and the subsequent breath helped me access a new thought. Why had I neglected to share how much I was writing in these days where I was no longer under pressure to be somewhere or having to facilitate one coaching session after the other? How I really loved creating a new series of programmes and deepening into my body of work where I am experiencing being absorbed and lost in time.
So much that sometimes I forget to eat not because of stress but because I am not hungry. Why? The work feeds me and when I am fed in this way my appetite changes.
Would I dare to say I have valued the time to think and the space to meditate in the middle of my day? Could I talk enthusiastically and wholeheartedly about how much I enjoyed the long stretches I have some days to write and carry out research and of how I am connecting across different schools of thought and linking it to material I am working on now.
Each of us is like that tree that Dan refers to. If we're not careful we may well miss the richness the process offers us in each moment.
Process is the place of mindfulness and mindfulness is the art of arriving and being in the present and the present is an aware appreciation of what and who you are being in the here and now.
Jon Kabat-Zinn captures this in the following quote, 'When you are taking a shower, check and see if you are in the shower.  You may already be in a meeting at work.  Maybe the whole meeting is in the shower with you.' The product is good but without the real lived appreciation and acknowledgement of the process it probably is worth very little at all.
Enjoy your day.