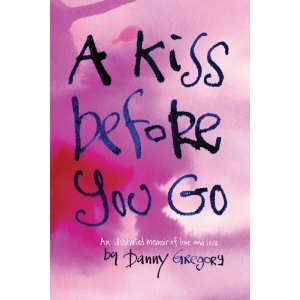 I've always received great value from Danny Gregory's books on creativity, drawing and writing. His books are a sensual, kaleidoscope of colour, sketches and insights into writing and creativity. I was always particularly taken in by the handwriting script, which are the fonts all of his books are published in. Being a handwriting fanatic this alone is enough to have me hooked.
One of his titles, The Creative License is never far from reach. Since reading it over six years ago I've re-read it at least three times from cover to cover and have dipped in and out of it on numerous occasions, extracting quotes, refreshing my memory on the great content he shares about creativity and gathering ideas for writing activities. His book has helped me get unblocked several times over. Only last week on a one-day writing retreat I was teaching I used Danny's lessons about drawing as a retreat exercise to really see and draw an object on the room we were working in.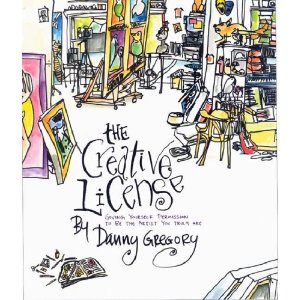 When I first read the book just a few pages in Gregory managed to convince me that I could draw (I hadn't really drawn since secondary school) and I was happily sketching away in my notebook in no time at all.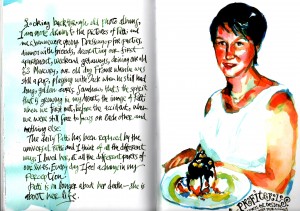 So imagine my delight last week whilst online by sheer chance I discovered that Gregory had published a new book. I'm the sort of person who writes down the date six months in advance when a writer whose work I love latest book will be published.
The days leading up to it's arrival feels like hot flushes and flutters of excitement and anticipation that surround a first date.
I pressed click on the Wednesday and it arrived on the Thursday thanks to the super powers and might of Amazon.
A Kiss Before You Go is part memoir, part non-fiction, and part lessons on creativity, hope and loss. Gregory tells the heartbreaking story about the death of his former wife Patti. Reading it I am reminded that whenever someone recounts a tragedy that hope is never faraway. Hope waits in the shadows, waiting for the opportunity to take up residence just when one believes it doesn't exist. This book and its contents are a timely reminder of this.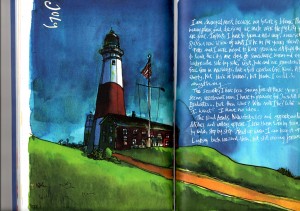 Since the cause of death was not mentioned at the time of Patti's death, Gregory writes as someone who has found peace with this great loss. You feel the emotions raw but not ragged. Worked through enough that you the reader are not sucked in by them. Meaning has been made making it a story that is tellable.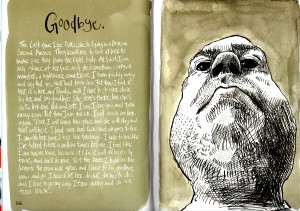 Danny's words are healing, open, wise and vulnerable what some would describe as medicine words.
Writers and artists like Danny Gregory move and inspire me.
They move me to create when I don't feel like it. They motivate and galvanize me to keep on writing and through writing righting my own life by examining the interior self.
Artists like Gregory remind me of why I am motivated to support others to feed and nourish their own creative hungers. He's one of my writing mentors and his books would definitely accompany me on a trip to a desert island.
Oh……  and I've just this minute discovered these photographs on the inside cover of the book cover jacket. I'd taken the cover off so I could read the book in the bath. This book is full of surprises. To find out more about Danny Gregory and order his books click here