Rewilding The Page – The Urban Forest Writing Map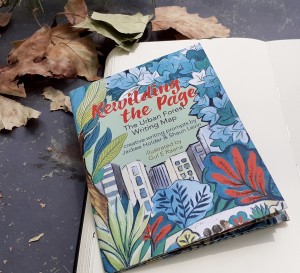 Lush urban nature populates our towns and cities. Flourishing gardens, parks, city forests and woods, pockets of majestic trees, shrubs and foliage all create a green belt around us.
Spending time outside is good for our mind, body and spirit. These 12 creative writing prompts in the Rewilding The Page Writing Map invite you to continue deepening your connection with the green spaces on your doorstep.
Through writing, walking, drawing or meditation these writing activities help you connect with the colours, seasons, trees and plants in and around the spaces you inhabit.
Creative writing prompts by Jackee Holder and Shaun Levin
Illustrated by Gul E Raana
To purchase your copy for £7.99 + p&p send an email to info@jackeeholder.com