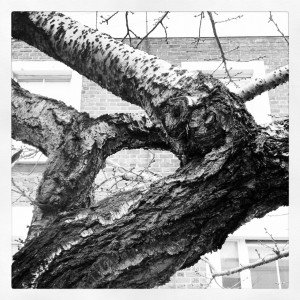 There are times when no amount of taking photographs of a tree will capture the sheer beauty of the tree that is seen when looking at the tree in person with the naked eye.
Today driving past what looks like a Cherry Blossom tree or it could be a Birch I was struck by how even in it's apparent nakedness the beauty of the tree managed to catch my eye on a grey, dismal Sunday afternoon. Its colours of muted browns, reds and oranges sparkled from the bark and some of its thick branches that I wanted to run my fingers over it's crumpled skin.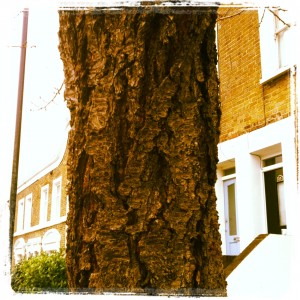 I could see the tips of the emerging tiny buds promising new life, which, in a few weeks would be awash with blossoms of freschia pinks and orchid whites. This tree holds the promise of things yet to come. Reminding me that sometimes life strips us bare and then almost in what may at a first glance seem like a cruel joke sends blessings awash with such goodness it can catch you off guard as life reminds us as spiritual teacher Marianna Williamson describes that, "After every devastating loss comes a stunning win."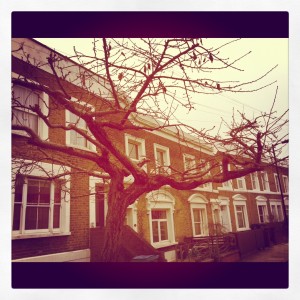 Sometimes life feels like there's no goodness in it but unless we look close enough like I did today with this tree we will not see the pockets of dare I say beauty that may still be there. From a few yards this tree looked like an ordinary tree with nothing much to boast about, but on closer inspection revealed so much more, providing a feast for my eyes.
Today take a moment to stop and write down five things that are good in your life no matter how small or insignificant they may seem. And on your travels this week why not stop and take a few minutes to really take in with fresh eyes a tree in your local area or your place of work.