Tuesday, December 20th, 2011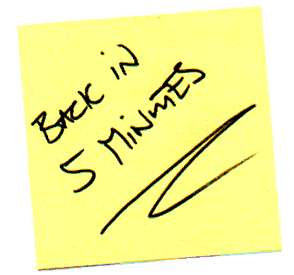 You don't need huge chunks of time to write!
That's great news isn't it? Believe it or not, most of us don't practice what we think we believe in. Instead, we think that once we clear the desk, answer a few emails (it's never a few emails), load the dishwasher and soon, then we'll finally have time to get to the page and write.
I say stop kidding yourself. The best way to get yourself onto the page is to start with small, bite size chunks. You'll be amazed at what you might be able to capture in a five minute chunk.  Writer, Anne Lamott, suggests we have to download first. I thought I'd put it to the test by writing this post in five minutes – and it worked. However, don't get me wrong, you won't always end up with a piece you want to publish but I guarantee you will be further down the line than if you hadn't made it to the page at all.
So what are you waiting for? Forget the dishes, move the mess aside and start writing for five minutes.