Monday, January 4th, 2016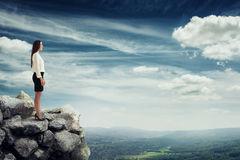 Today Michael Neil over at Supercoach.com  shared a great tip for how to Love The Year Ahead in his weekly newsletter. It really resonated with me as his tips do every week. I love reading his Monday morning message on my way into work and they always leave me with stimulating food for thought or find me scrambling for my pen.
Here's the link to his first newsletter of 2016 which is so on point. You can read the article in full here
Below, I've shared the great tips he outlines for doing more of what you do best in order to have not just a best year but an enjoyable year. Read the article to find out what led him to this place when he was asked a provoking question by UK coach Robert Holden – click here
The message in the article centres around the four core questions below:
"A"s were things he wanted to do regardless of whether or not they paid well or worked out the way I hoped
"B"s were things he enjoyed doing and would happily say "yes" to if they feel into his lap, but had no desire to try and "make" happen.
"C"s were things he was only doing for the money
"D"s were things he just flat out needed to stop doing
By the time he had finished along with his business manager he worked out:
The things he could streamline and eliminate in his business that he no longer needed to do from the "D" list.
Highlighted the things he loved doing in answer to the "A's" and built in the structures in his business to ensure more of these things happened.
Started saying no to the "C's".
Made room for the more of the "B's"  that came along that appealed to him.
These are great coaching tips for getting focused on where you're best placed to focus your energy and on what activities and areas of work for the year ahead that will ensure ultimate enjoyment.
It's not a bad idea if you're a coach to work through the questions yourself. Your work will have more currency when you share tools that you've tried out yourself.
Have fun.
Do sign up for his newsletter here
and also for the brilliant UK coach Robert Holden who you'll find over here
Robert introduced Michael to the questions when they were working together.
They're both great coaches and human beings and I think if you don't know their work already you'll enjoy.