Thursday, September 11th, 2014
I am really delighted to welcome our guest blog presenter Nathan Ohren founder of Write4Life of  and the wonderful JournalTalk podcast.  We've had some great conversations over the last year about our preferences of either journal writing by hand or digitally. Read Nathan's story of when he realised he had to do something with all the handwritten journals he'd accumulated over the years and how he is bringing life to the benefits a digital journaling practice offers.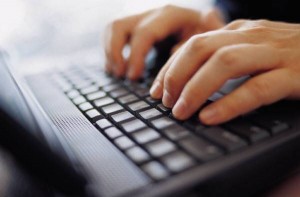 Last spring, while reorganizing my garage, I pulled out all of my hand-written journal notebooks from their dusty storage bins, and gazed in amazement.
Nearly thirty years of scratching, yearning, planning, celebrating, and plain-old-venting, lay sitting before my eyes. Over the next few weeks, I found myself selecting a random volume, letting the spirit of the young boy who wrote on these pages lead me to a random page, and reading whatever story was there. Sometimes a fretful worry, or a lustful longing for someone's affection, other times a meticulous weighing of strategic options in preparation for making a clear choice in life's path.
For nearly a month, the colorful stacks of journals, sprawled out on my living room floor, brought me gifts of sentimentality and nostalgia. Yet they also breathed some refreshing new life into my present set of chances and challenges. Notebooks large and small, some with faded ink and crispy, yellowing pages, cried out for my remembrance: Yes, you can do whatever you put your mind to. Look at all that you've done. Look what you've been through.
I eventually became overwhelmed by the volumes of tragedies and triumphs, and threatened to put them back where they belonged. But they beckoned me to read more. And reminded me how futile their existence if only to be boxed away and forgotten. And so we arrived at this interesting compromise. I committed to an important endeavor to free them from solitude and seal their freshness for hundreds of new-coming years. I promised to scan them into PDF format.
I started to digitize my journal collection.
A costly and painstaking project, which I have outlined in this podcast. There were no shortcuts, and several challenges, including some "trust issues" that I never knew I had! And today, I feel a kinship and a peace with my journals that I've never known before. May they live now, even beyond my stewardship, into who-knows-what-distant-future these stories may still offer inspiration.
The experience has caused me to consider, for the first time in 30 years, a new habit of journal-writing. I've begun a digital journal. And it's much like learning to write all over again, just like a child, pushing out a sentence or two with a clumsy, chopstick-like tool. But the benefits are many. And it's getting easier every day.
I'm not going to use this article to convince you why digital journaling is better than handwriting, because the jury is still out on that. Instead, I'm here to announce that there's never been a better time to give typing your journal a try. The 30-Day Digital Journaling Challenge is starting October 1st, and promises the best tips and resources available on the web on the subject.
We've pulled together some of the world's best journaling coaches and writing therapists, people who just have a knack for helping you pull the best stories out of your heart and mind. Poetry therapists from New York, graduates from the Therapeutic Writing Institute, and your very own Jackee Holder, are some of the featured experts during the 30-Day Digital Journaling Challenge.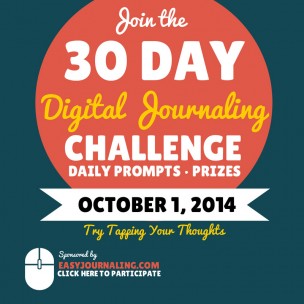 The Challenge is FREE, starts October 1st, and when you register for the event here, this is what you can expect:
A welcome kit with some tips and reminders for starting a successful journaling habit.
Recommendations on the most popular journaling apps to use for your unique interests.
Email newsletters (each day for 30 days) with colorful journaling prompts to inspire your best writing.
Free downloads and links to popular books and additional resources for journaling.
A community of others who are in the Challenge, sharing "Aha" moments and experiences in electronic journaling.
Did I mention there were daily prizes for participation?
And the whole thing — all of the above — is totally FREE.
There's no prerequisite, and it's not a competition. This is just a fun way to get more people to create a habit of journal-writing with some modern digital writing tools. Hope to see you there!
I'm one of the seventeen sponsors so really looking forward to having you join which I know will be a great 30-Day Digital Journaling Challenge.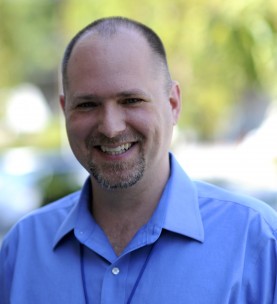 Nathan Ohren has been writing for personal growth nearly 30 years. Host of JournalTalk, a free weekly podcast featuring benefits and techniques of journal-writing, Nathan interviews health professionals, educators, business owners, and plain-ordinary-people. Nathan is a Certified Journal Instructor with the Center for Journal Therapy, an active member of the International Association for Journal Writing, and recently published "The Journal-Writer's Guide to Staying Started"