Friday, December 28th, 2012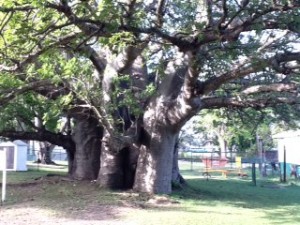 Yesterday I was fortunate enough to find time on my holiday to make my fourth visit to the amazing Baobab tree, one of three surviving specimens still alive on the island of Barbados. These trees native to Africa, Madagascar and Australia are amazing trees. They're built like a fortress, strong, robust, solid and stout trees. It takes 15 people standing with outstretched hands to hug the width of the trees trunk.
It's rumoured that the seed survived crossing the Atlantic ocean possibly carried as a form of food by slaves during the time of the slave trade. I like to think of this tree as an ancestral tree.
Its botanical name is Adanisonia Digitata. It has no tree rings (which is why it is hard to tell the trees age) and some Baobab trees are reported to have lived for thousands of years. Its branches resemble tree roots, which is why it's often described as the upside down tree.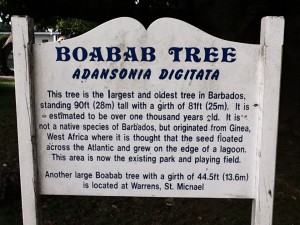 The tree has many useful purposes: It's bark is used for cloth and rope. Leaves are made into condiments and medicine. It's fruit can be eaten Its stout and fat trunk is attributed to the fact that it stores gallons of water in its trunk to survive the harsh drought conditions it lives in.
In Burkina-Faso when a Baobab tree dies it's given a solemn funereal and drums normally reserved for the death of a chief are played. If you see a white cloth hanging from the tree then you know that the villagers use it as a place of worship or prayer.
It's the national tree of Madagascar but native to 31 mainland African countries.
I unintentionally discovered that two Baobab trees exist on the island of Barbados where my parents are from in one of my many searches about the Baobab tree.
The images below are of the larger of the two Baobab trees on the island, which is situated in Queens Park in the centre of the islands capital city of Bridgetown. It's reported to be over 1000 years old.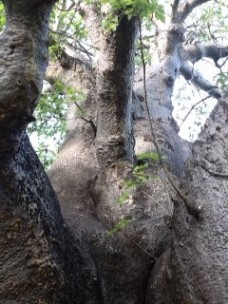 I make a ritual of visiting the tree and taking a new set of photographs of her every time I'm on the island. This includes a ritual of self-portraits with the tree.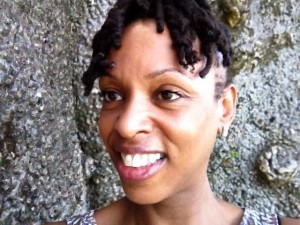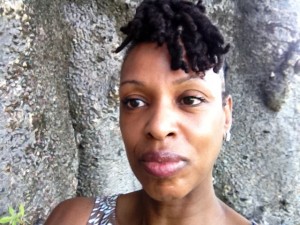 Enjoy my photo journey and self- portraits with the revered Barbados Baobab.
You'll find out more about the mighty Baobab in my book Tree wRites due out 2013.