Monday, January 2nd, 2012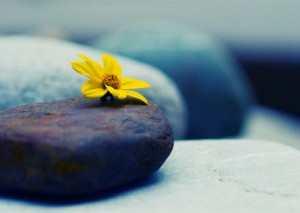 Last year, (I can't believe it's that time already), I received many beautiful presents from my family and loved ones. Despite all these wonderful gifts that had clearly been thought about, I couldn't help but feel that one of the greatest gifts we can give to each other, including our coaching clients, is not only our time but also the gift of our presence.
In fact as in the training of coaches presence is by far one of the greatest influences on our connection and relationships with our clients. Without presence, made up of a number of qualities that coaches embrace and which become part of who a coach is (warmth, humility, rapport, wholeheartedness, compassion, creativity, honesty, openness, non-judgmental). Without these qualities we might as well say goodbye to coaching that has any chance of making a real difference or impact.
Without presence coaching just won't have the impact and connection needed. What other qualities would you say contribute to a coach's presence? When we feel someone's presence it is indeed a gift. We receive something very special which allows the individual to move into a deeper connection and engagement with themselves. Often receiving and being in the space of another presence gives us permission to really be ourselves. To let down the masks and the defences we so often hold tightly in place in our roles and on our jobs.
Presence should not be overlooked in the development and growth of the coach. By far and beyond all coaching skills and techniques taught to coaches, presence in my book stands hands above the rest. To me it's the root of a coaches foundation. Perhaps best expressed in a quote by therapist and author Irvin Yaloom who says in his book, Beyond Therapy, "technique is what we use until the therapist arrives."
1.  What gifts have you received through the presence of someone else's presence?
2.  How does your own presence show up in the world and in your interactions with others?
3.  What would be different about your coaching if you shared more of your presence?
4.  What do you think about the Yaloom quote? How far does technique get in the way of the coaching?