Wednesday, February 2nd, 2011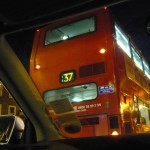 Re-occurring coaching themes often present themselves in many of my coaching clients at the same time. Sometimes the very themes my coaching clients battle with are uncomfortably close to home in my own life. It's scary.
Tackling these themes with one client often creates shifts so much more easily in my other clients. But when I really tackle the shift with myself, that's when the shifts that happen with my clients are much more significant and noticeable.
One recent theme that has been very present is the challenge of not committing to finding that extra hour in the day that belongs to nobody else but you. Coaching clients find their days sucked up by emails, meetings, deadlines, want it now demands and toxic people ranting on about nothing important – they can drain the very little life force you are left with!
Most of my clients complain about not having enough time to get it all done and believing that staring at a computer or Blackberry screen really is their lot.
In many of the colleges I go into as an Executive coach or trainer, the over arching message I pick up from the ground is give us speed training or coaching that offers fast tools delivered with the expectation that there is little participation or engagement in the practice.
On one training job, I was engaged to train a group of middle and senior managers who wanted to be given a coaching model but who resisted having to practice the model with each other. They just wanted to go away and use it. Slowing down, thinking, reflecting are almost dirty words in many corporate environments.
One tool or trick I like to share with coaching clients is the tool of Strategic Deceit which I first came across in a book for writers by Heather Sellers called Chapter by Chapter. I borrowed the concept and put it to work not just with myself but also in my work with writers and coaches who struggled with finding time to really engage with the projects and goals that really mattered.
Strategic Deceit can be described as a 'colourful lie'. It's a slight variation on the truth.
Sellers suggests dalliance in a bit of creative story telling, shaping the truth in order to both protect and in many cases create space for your daily writing habit, or as in the case of many of my corporate clients time and space to think, plan and strategise. And if they're lucky, time to invest in getting creative. Shaping or in many cases bending the truth may be the only way many individuals have of creating the time and space to make any of the above happen.
I bet you've probably applied Strategic Deceit before with a friend or family member. In our family the offending member is my youngest sibling Mary. With a habit of being chronically late for just about every event, Mary has been known to have been given as much as two hours ahead of the real time of when we were expected to meet just so she would get there in time.
Sometimes we just have to help ourselves by any means necessary. So in other words, can't find the time to sit and plan and reflect? Then creatively make up a meeting you have to go to. Call it the Strategy Visioning group. In the corporate world that title should keep the nosey parkers off your back. Attending a group somewhere seems to legitimise your attendance more than if your next appointment sounds anything like a meeting for one.
The key thing is to get your creative spin of a meeting scheduled into your diary. Next book a room in your office building. If there's no space available, think creatively about somewhere you might be able to hang out for half an hour or more without being found. Be fair, there are hundreds of distractions to your day. So, having or creating time to think may require a 'colourful lie' to buy your way into that space. What you want is an easy, pressure free way of slipping away from the demands of the day even if for a mere thirty minutes.
What things have gotten you free space in the past? What do you know you can say that would buy you time?
Make a list of three Strategic Deceits or phrases you could use that won't have guilt written all over your face.
Mine look something like this
1. "I'm delivering all day today and won't be back till late."
2. "I'm already booked up at that time what other ways could we connect on these issues?"
3. "I can't do Thursday at 3pm or next week."
Have fun!